I just got back from Gothenburg, where I got to spend some time with some very good friends! Thanks to Kalle and the rest of the Södergren family for giving me a great week with lots of tattooing, meat eating and boat riding!
Here are the reapings of this trip….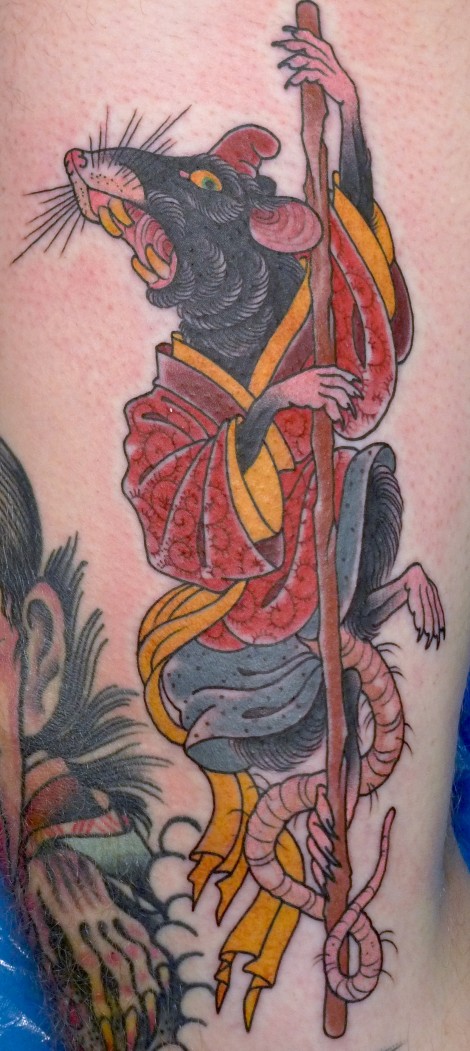 Rat on a stick? GBG tattooer Kalle Nord got this one on the inside of the thigh. Thats when you know that you have a lot of tattoos, when you have to find placements like this to get some souvenir tats!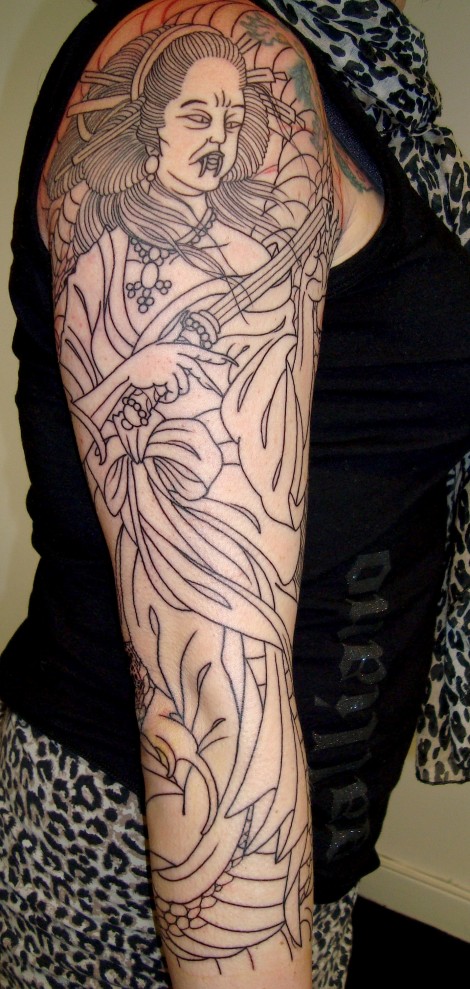 I started this 3/4 snake woman sleeve on Kalles wife Jenny. Is going to be a cool project. Its always interesting to do sleeves on girls when you usually do it on guys…. Its so much faster (cause there usually smaller) and they often sit better!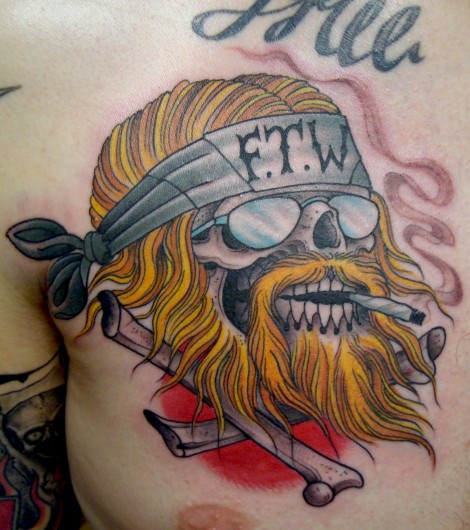 Badass biker tat! Do I need to say more?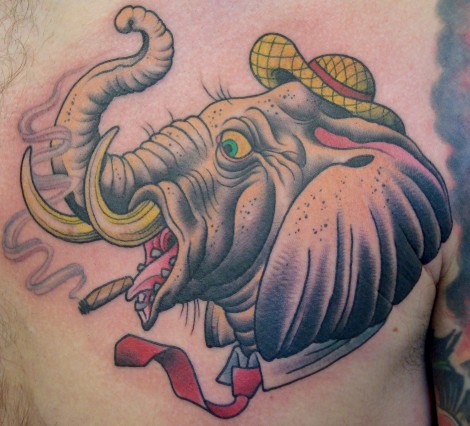 Plantation owning cigar smoking no good for nutin´elefant on Erik! haha

Dead gypsy woman on Annas calf. Though spot there on the front. but she sat like champ…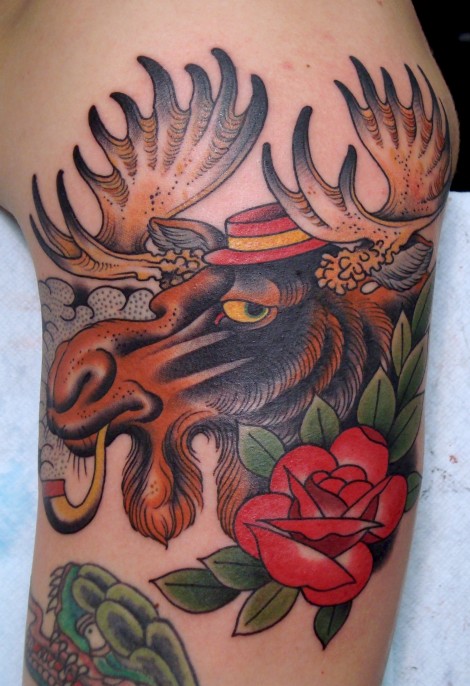 Moose with pipe on an old regular of mine Joel. Turned out cool! The snake head is not one of mine by the way…